AgileSoCal Monthly Meeting - Wednesday, November 12th, 6:00 PM
(Note the change to the 2nd Wednesday to avoid the holiday week!)
What is Agile Doing for You? Evaluating the Value of Scrum to Organizations

Dr. Dave Cornelius
What is the value proposition for agile? Does agile deliver on those benefits? What do the practitioners using it say?
Join us on Wednesday, November 12th, as Dr. Dave Cornelius leads an interactive workshop to explore his research and develop our perceived values of agile.
When: Wednesday, November 12th <-- Note the change to the 2nd Wednesday to avoid the holiday week!
Networking and food, 6:00 PM.
Activities start, 6:30 PM.

***** Always free, but YOU MUST RSVP to agilesocal@gmail.com !!! *****
What is Agile Doing for You?
Evaluating the Value of Scrum to Organizations

In 2010, I began asking Scrum experts and practitioners about their perceived value of Scrum. A common response was, "it depends on what you mean by value." When presented with examples like return on investment or internal rate of return, they often stated that they don't use those waterfall measures. However, when asked about value being nimble, they told me I was getting warmer...
During my doctoral research in 2013-2014, I interviewed 32 Scrum and Scaled Agile Framework (SAFe) practitioners from 17 industries in Southern and Northern California and Nevada to learn about the value of Scrum to their organizations based on their experiences. The practitioners included: four business leaders, three Scrum coaches, two product owners, eight Scrum masters, three Scrum team members, and 12 other professionals. The discussion continued with attendees at AgileOpen to capture additional insights.
Join us in this interactive workshop to learn from their experiences and develop your own perceived value of Scrum.
Your Presenter: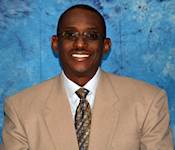 Dave Cornelius, Servant Leader
DM, MBA, PMP, PMI-ACP, CSP, SSBB
Dr. Dave Cornelius is an experienced business and IT professional and globally recognized lean and agile catalyst that empowers others to achieve their very best. Dave's specialty is leading and coaching co-located and distributed teams to deliver quality innovations from concept to cash. Learn more about Dave by visiting www.Dave-Cornelius.com and follow him on twitter @DrCorneliusInfo.

Where: The Capital Group Companies
6455 Irvine Center Drive (Yosemite Building, 1st floor)
Irvine, CA 92618
Exit the 5 or 405 at Sand Canyon.
From the 5, go south to Irvine Center and turn right.
From the 405, go north to Irvine Center and turn left.
Take the first right into the main parking lot at Capital Group.
Park (no permit needed), go to the main entrance, look for the signs.

Thanks to Capital Group (www.thecapitalgroup.com) for the meeting facilities.
Thanks to VersionOne (www.versionone.com) for food and free agile stuff.
Thanks to BigVisible (www.bigvisible.com) for sponsoring our educational program.
Thanks to Mike Cohn (www.mountaingoatsoftware.com) for agile books and stuff.
Thanks to OSP International (www.agile-prepcast.com) for free The Agile PrepCast registration.
Thanks to Rally Software (www.rallydev.com) for free agile stuff.
Thanks to JetBrains (www.jetbrains.com) for free tool licenses.
Thanks to O'Reilly (www.oreilly.com) for free e-books.

To be eligible for the drawing for free books and agile stuff YOU MUST RSVP to agilesocal@gmail.com 24 hours prior and be present to win.

AgileSoCal is your community for all things agile. Find us:
On our website at www.agilesocal.com (You are here!)
On Linked-In (group name "AgileSoCal") at www.linkedin.com/groups?gid=1833155
On Yahoo! Groups (group name "xpsocal") at tech.groups.yahoo.com/group/xpsocal/
On Twitter (timeline name "agilesocal") at twitter.com/agilesocal
---
Thanks to our ongoing sponsors:
---
Upcoming 2014 AgileSoCal Meetings
Meetings are usually held on the third Wednesday of each month. But not always, and dates may change, so watch for the announcements.
Wednesday, November 12 - What is Agile Doing for You? Evaluating the Value of Scrum to Organizations - Dave Cornelius (note the change to the 2nd Wednesday to avoid Thanksgiving)
Wednesday, December 10 - The Fifth Annual AgileSoCal Holiday Bash!
2015 tentative meeting schedule: 1/21, 2/18, 3/18, 4/15, 5/20, 6/17, 7/15, 8/19, 9/16, 10/21 and 11/11, with the 2015 Bash 12/9
All meeting start with food & networking at 6:00 PM, presentation starts at 6:30 PM, raffle follows the presentation.
Would you like to speak at AgileSoCal? Or do you know someone you'd like to see? Email us at agilesocal@gmail.com .
---
Past Meetings & Events
Here's a sample from past AgileSoCal meetings. Our meetings feature experienced agilistas and cutting-edge topics, and are highly interactive and engaging. Come join us at a future meeting!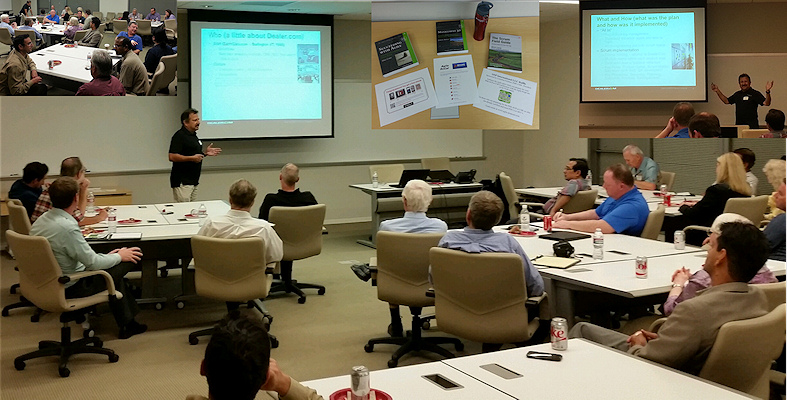 Wednesday, October 15, 2014 - A Company's Transformation to Agile: 1-year Retrospective, Ben Rodilitz, Dealer.com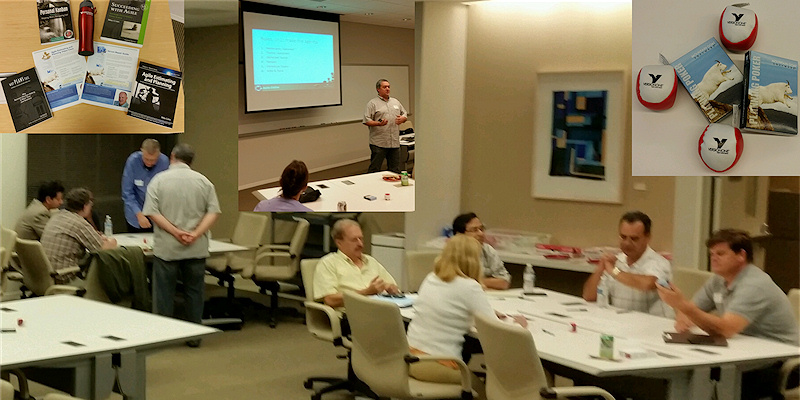 Wednesday, September 24, 2014 - Brewing Up Some Lean Coffee: A Collaborative Workshop, Victor Bonacci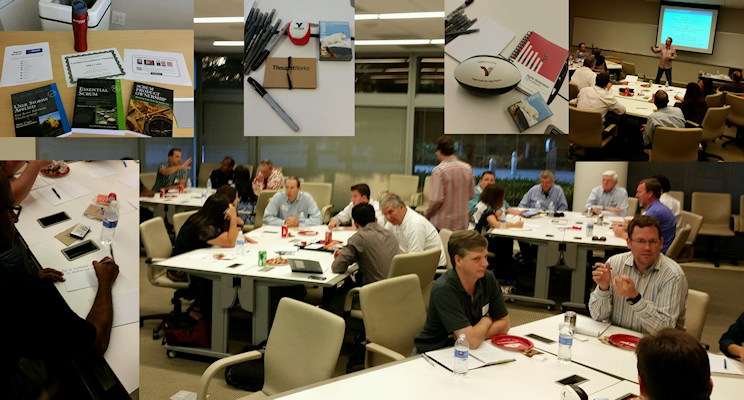 Wednesday, August 27, 2014 - Tell Me a Story About That... A User Story Writing Workshop, Paul Hodgetts, Agile Logic
Click here to download the slides from this presentation (PDF - 382 KB).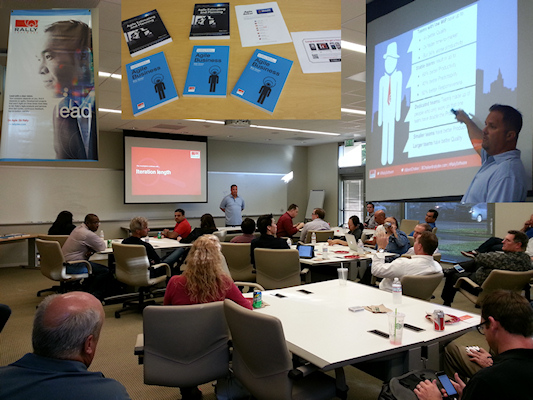 Wednesday, July 16, 2014 - The Impact of Agile Quantified - Brent Chalker, Rally Software
Click here to download the slides from this presentation (PDF - 3.5 MB).
Links to whitepapers and videos:
Seven Deadly Sins
SDPI Methods
Impact of SDPI
Youtube Videos of SDPI Metrics (5 videos)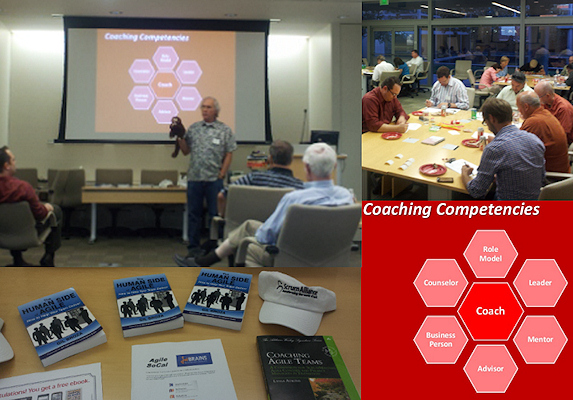 Wednesday, June 18, 2014 - The Agile Coaching Profession - Roger Brown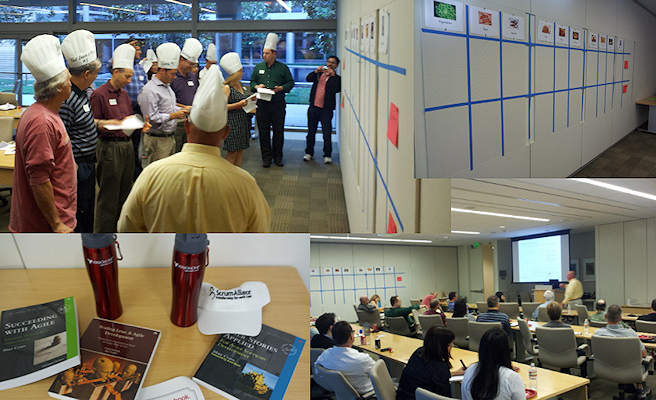 Wednesday, May 28, 2014 - Program Level Scrum Practices - Chris Waggoner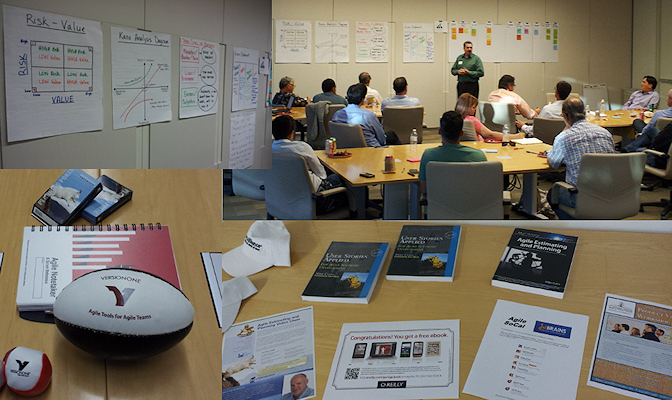 Wednesday, April 16, 2014 - The Value of Story Mapping - David Brown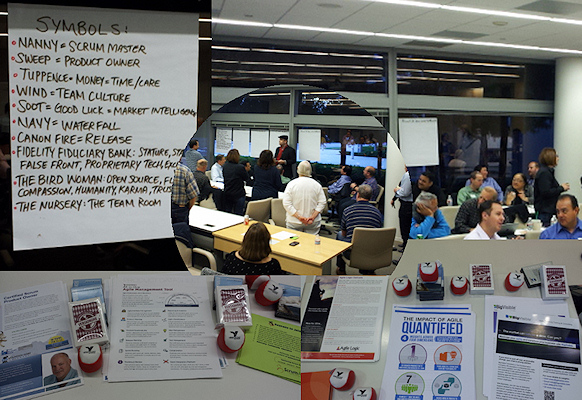 Wednesday, March 26, 2014 - A Spoon Full of Scrum - Jon Jorgensen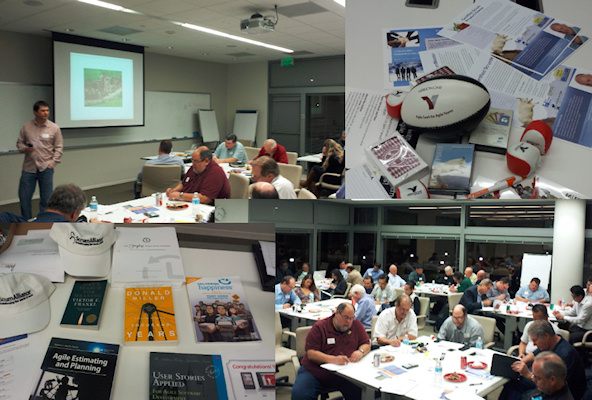 Thursday, February 20, 2014 - Agile Leader Storyline - Scott Dunn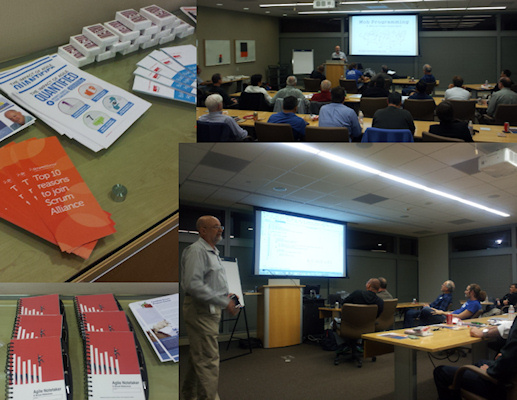 Wednesday, January 22, 2014- Mob Programming - Woody Zuill & Friends
The 2013 AgileSoCal Holiday Bash on Wednesday, December 11, 2013 was an amazing event. You can check out photos and more by clicking here.
Click here for a full history of all AgileSoCal meetings.
---
Upcoming Agile Events Calendar
So Cal Local Agile Events Calendar
Wednesday, November 26, 6:30 PM
vNext_OC – Mob Programming Night
Location: TEKsystems, Newport Beach
More Info: http://www.meetup.com/vNext-OrangeCounty
Thursday, December 4, 6:00-7:30 PM
Agile San Diego – No Estimates, Woody Zuill
Location: Mitchell, San Diego
More Info: http://www.agilesandiego.org
Wednesday, December 10, 6:00 PM
West Los Angeles Scrum & Agile Meetup - A New CSM's Work in Moving His Teams to Agile
Location: TBD
More Info: http://www.meetup.com/West-Los-Angeles-Scrum-Agile-Meetup/
Friday-Sunday, April 10-12, 2015 (registration opens Saturday, November 22, 2014)
Agile Coach Camp US West
Location: Irvine Ranch Outdoor Education Center, Orange
More Info: http://www.agilegathering.com
Also watch for OC Product Managers, PDMA, PMI OC & LA, SCQAA-OC, Java/.NET user groups, LA Agile Meetup & other MeetUps, etc. to be announced…
Regional & National Agile Events Calendar
Friday, November 21, 2014
AgilePalooza Dallas
Location: Addison Conference Center, Dallas
More Info: http://www.agilepalooza.com
Wednesday-Friday, February 11-13, 2015 (registration opens Thursday, November 20, 2014)
Agile Open Northwest
Location: Leftbank Annex, Portland
More Info: http://www.agileopennorthwest.org
Global Scrum Gathering: Phoenix May 4-6 2015, http://www.scrumalliance.org
Agile 2015: Washington DC August 3-7 2015, http://www.agilealliance.org